App Strategy
To remain as a world-leading organization in mobile application development, we develop a strategy of continually researching new and latest technologies. We adopt an agile approach. HyperBeans approach ensures better performance, consistency, and excellent user experience. With our apps, users can benefit from broader access to application programming interfaces and make limitless use of the app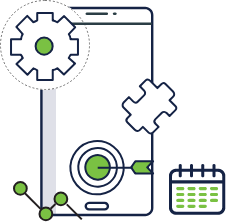 User Experience Design
Our mobile app developers focus on efficiency and discoverability when it comes to designing the user experience. Our experience with mobile app UX design ensures that it is going to be a positive experience for the users, regardless of the type of device and platform. Our UX design service helps you to overcome challenges such as retention and engagement.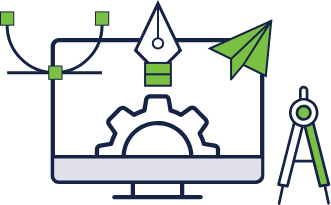 Mobile App Development
No matter how complex the product development is, our people deal with every challenge smartly. We are comfortable the way you are, we understand your specific business needs, and deliver exactly what you are looking for. So, don't wait. Choose our easy to navigate and user-friendly mobile app development service.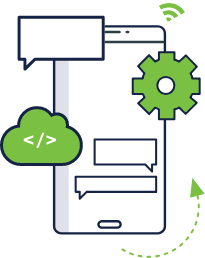 Testing
The product undergoes a wide variety of checks for its functionality, usability as well as consistency. Our series of mobile app testing process ensures that your app is completely ready to hit the market and provide users with an unparalleled experience. So, let's make your app up and running with the best of app testing processes.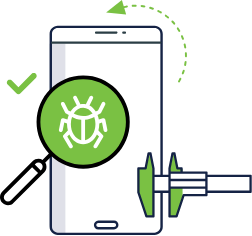 Launch
We help clients to introduce apps in the market in an effective way. We help you at every stage, whether it is launching a new mobile application, updating the app or a re-launch, we are here to help. From researching the market to understanding the audience for the final launch, we take care of every aspect in between.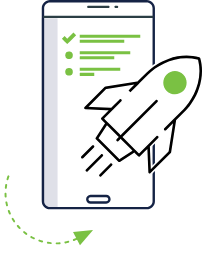 Support and Maintenance
Our maintenance and support service makes your mobile application up-to-date so that it remains competitive. It includes continuous app monitoring, usability review, mobile application upgrades for improvements and enhancements.